Penetration Test Gallery
Penetration tests were conducted by shooting from a short distance into "ballistic gel". We did do some measurements, but these were discarded from the official results for different reasons. The gel was not stable enough to be used as a reference material. The gel showed quite different properties depending on which lot it was from and which temperature it had. These images are added here purely to illustrate that the guns can do serious damage. And shooting in gel is really cool!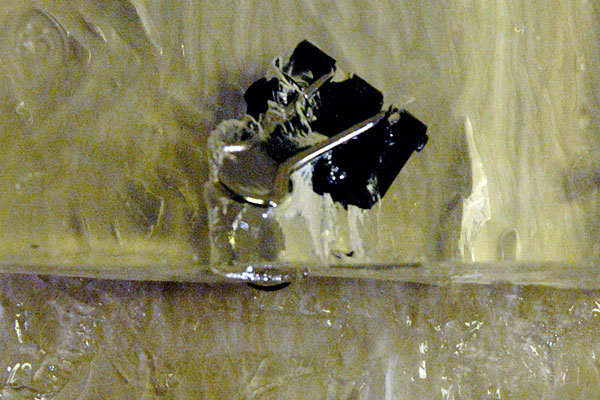 The penetration force of the tiny but powerful Double Maul.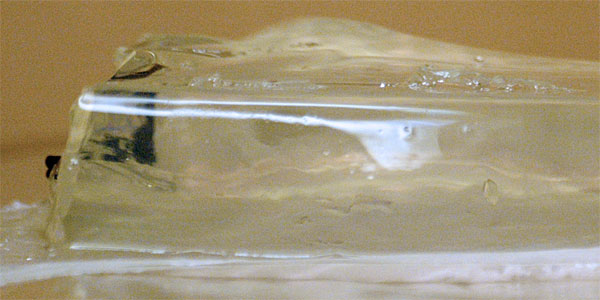 The Heavy Double Maul shakes up its target!

The high velocity Rubber TEC shows its real power.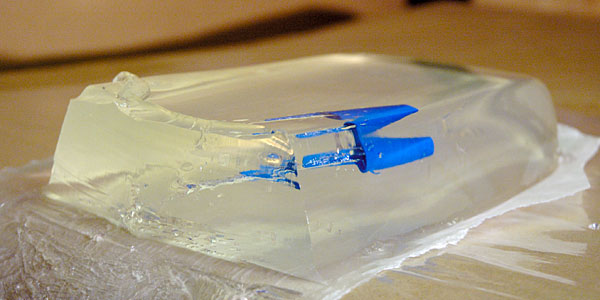 Studying the ballistic gel refraction after a Rubber TEC shot.

That pencil fired from the Super Maul sure knows how to shake up things!.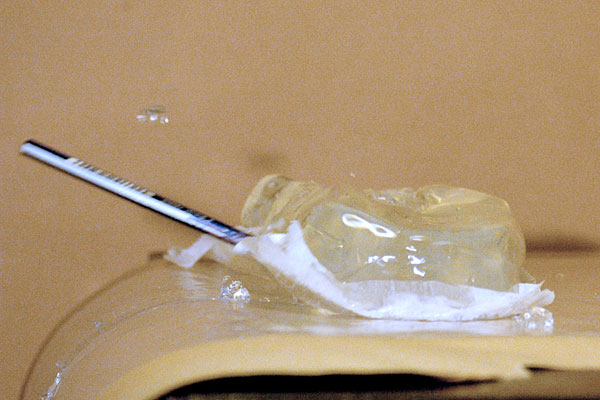 Liftoff!

The pencil projectile encapsulated in the gel after a perfect penetration-test.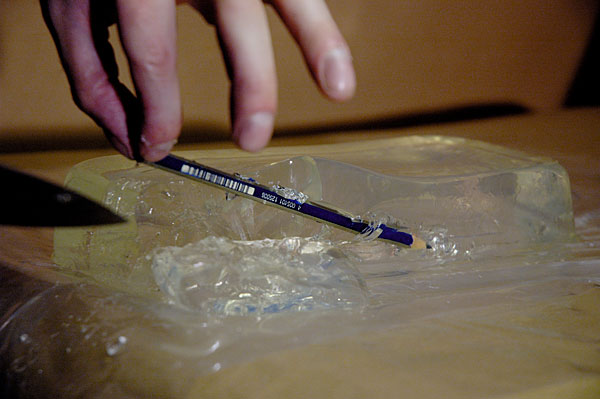 Performing emergency battlefield surgery after a direct hit from the Super Maul.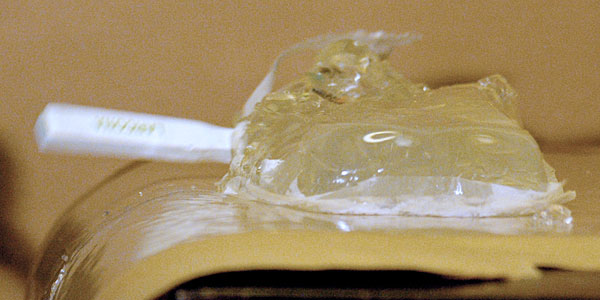 The Larcona hits a bit low on the target, thus lifting the gel.

The Larcona can be fired both ways. This is for inflicting maximum damage.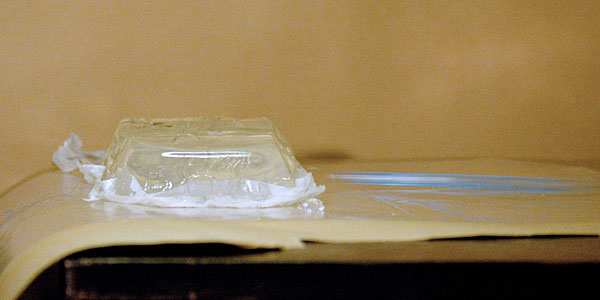 An experimental shot, using a stripped down TEC Pen fired from the Super Maul. As you can see, the projectile went straight through the ballistic gel.

Analyzing the shockwave aftermath with high tech equipment.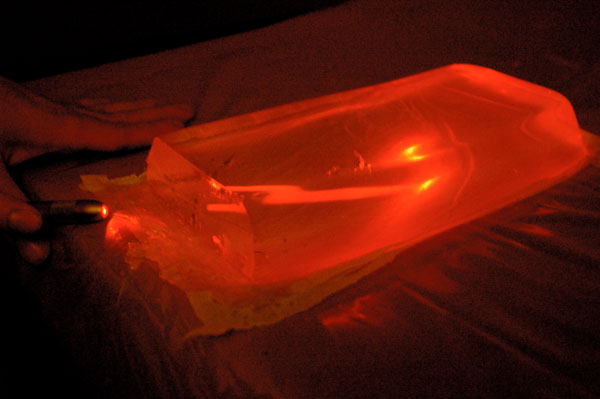 Studying the projectile path with laser.